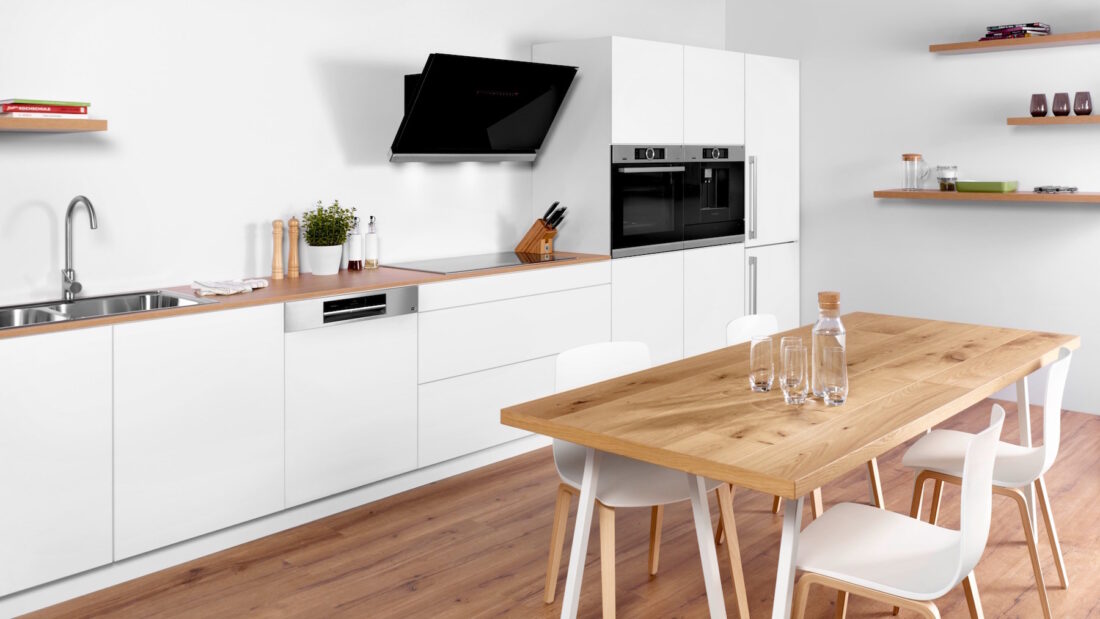 Claim £1650 Cashback when you purchase a kitchen with Bosch appliances*
To qualify for up to £750 cashback a Bosch Oven and Hob must be purchased as part of a kitchen from newrooms. Further cashback is available across the Bosch range, allowing you to claim a maximum of £1650* in total.
Cashback values are determined by the appliance model class (Series 2, 4, 6 and 8).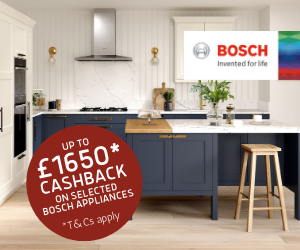 Here is an example of a combination of Bosch appliances that could be purchased to achieve the maximum value of £1650 cashback:
Accessories (including warming drawers) are not included.
Promotion valid on purchases made between 1st October 2020 and 31st January 2021. Claims must be received no later than midnight on 30th June 2021.
For full terms and conditions and details about qualifying appliances please click here. Bosch Appliances.