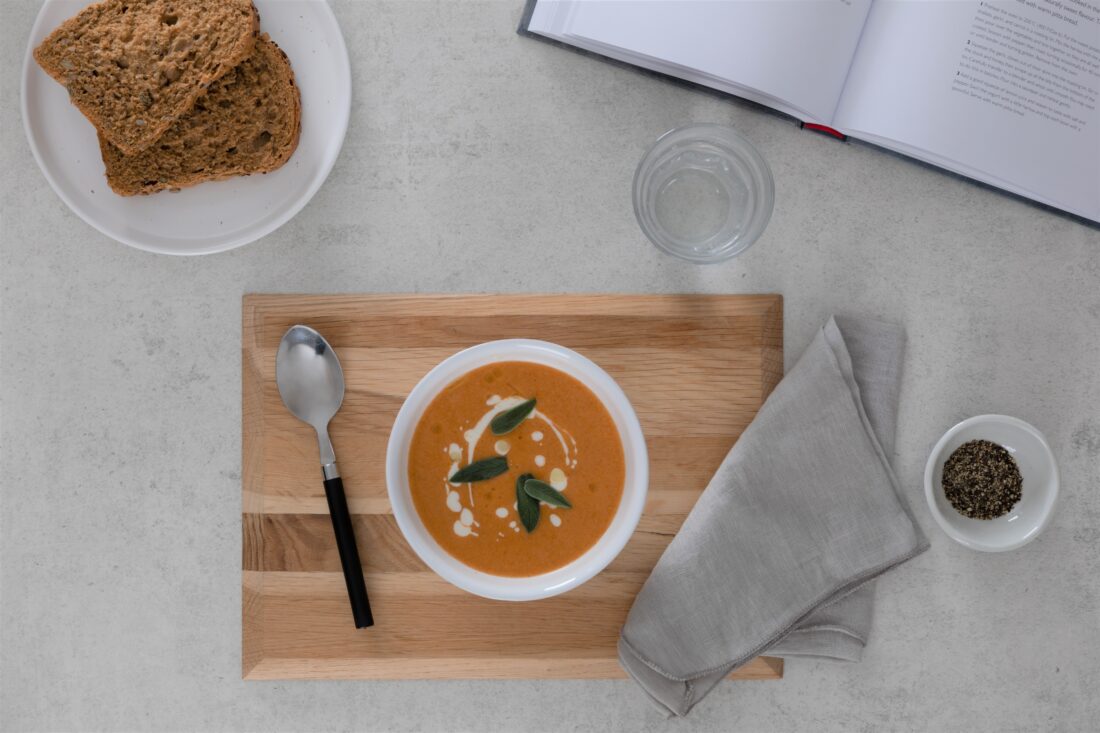 The Perfect Autumn Soup Recipe
As the colder months creep closer and we regrettably wave goodbye to Summer (we're sorry!), there's one thing that's guaranteed to help us get in the mood for 'crunchy leaves and pumpkin' season, and that's warming, comfort food! This recipe is a perfect hearty recipe to keep you feeling toasty, warm and cosy in the coming Autumn months. Time to stay in our kitchens and create something tasty.
Roasted Butternut Squash and Sage Soup
The flavours of caramelised butternut squash, fresh sage and cooling crème fraiche combine beautifully in this comforting recipe for the perfect lunch or dinner time meal.
Serves: Approximately 4-5 servings
Prep time: 10-15 minutes
Cooking time: 45 minutes – 1 hour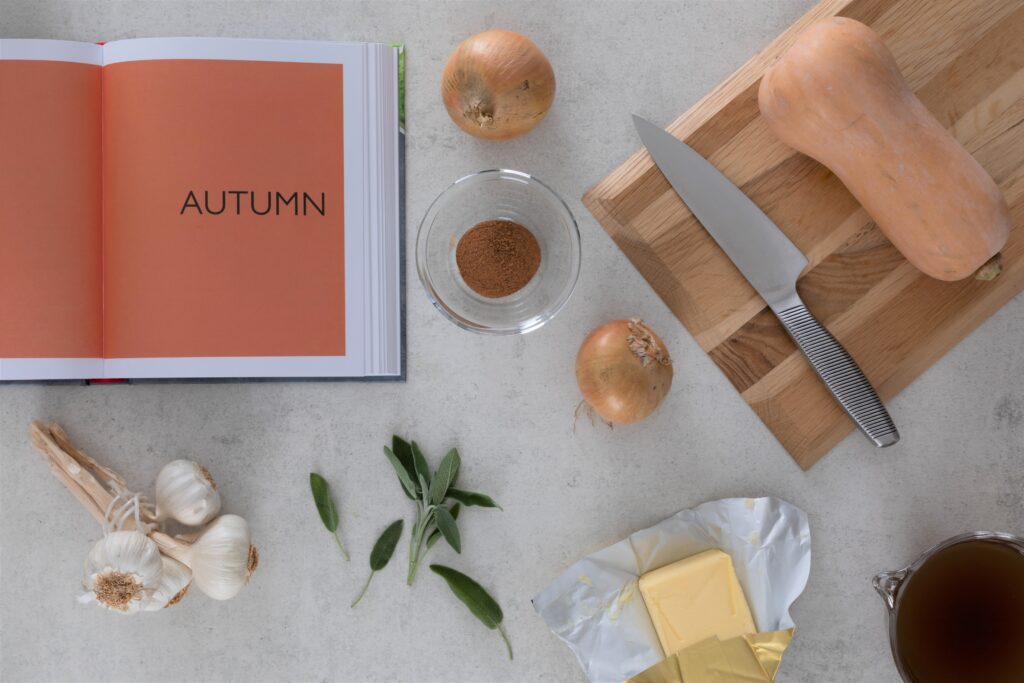 Ingredients
1 butternut squash (about 1kg)
2 onions (diced)
1 garlic clove (minced)
Small bunch of sage (equivalent to 2 tbsp when minced)
Half a tsp of nutmeg
600-750ml of hot chicken or vegetable stock
4 tbsp crème fraiche (and extra to swirl on top)
Approximately 4 tbsp olive oil
1 tbsp butter
salt and pepper
You will also need a hand-held stick blender or a free-standing blender to puree the soup.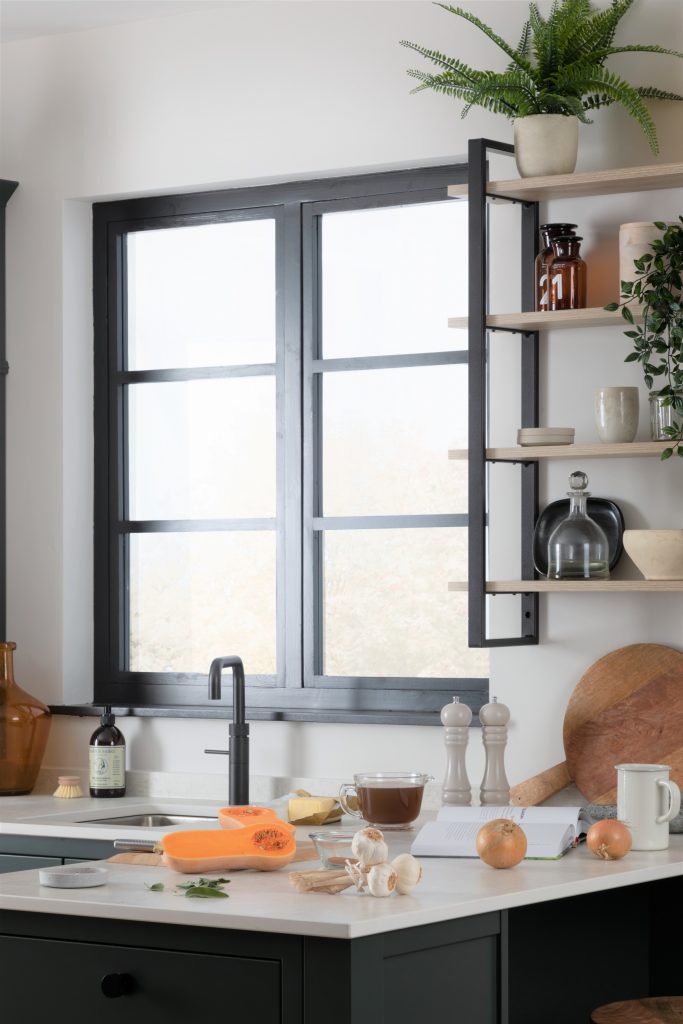 Method
Step 1
Preheat your oven to 220°C.
Chop your sage into a fine mince, and cut your butternut squash (removing skin, seeds and membrane first) into small cubes.
Line a baking tray with tin foil, drizzle with olive oil and sprinkle with the sage, salt and pepper. Add the butternut squash cubes and toss to coat.
Roast in the oven until tender (approximately 35-45 minutes), giving the tray a light shake/stir occasionally.
Step 2
As your butternut squash is roasting for the last 15 minutes, heat some oil and a tbsp of butter in a pan over a medium heat.
Add your chopped onion and garlic and allow to soften for 3-4 minutes, stirring frequently. Then, reduce the heat down low and continue to cook until the onions are completely soft.
Step 3
Remove the Butternut Squash from the oven, and add to your pan with the onions and garlic.
Depending on how thick you like your soup (start with less as you can always add more), stir in 600-750ml of hot chicken or vegetable stock and half a teaspoon of nutmeg.
Allow to simmer on a low-medium heat for 1-2 minutes.
Step 4
Remove the pan from the heat, allow to slightly cool for a few minutes and then stir in 4 tbsp of crème fraiche.
Next, use a hand-held stick blender to combine and puree the mixture. Or, if you would like a smoother finish, wait until the mixture has cooled to room temperature and then blitz it in a blender in small/medium batches.
Step 5
Return a portion of the soup to a pan and gently reheat, then serve in a bowl with a swirl of crème fraiche.
Time to enjoy!
Enjoy your soup piping hot and with a good serving of your favourite crusty bread (buttered of course!).
Left-over can be stored in Tupperware in the fridge for a couple of days.