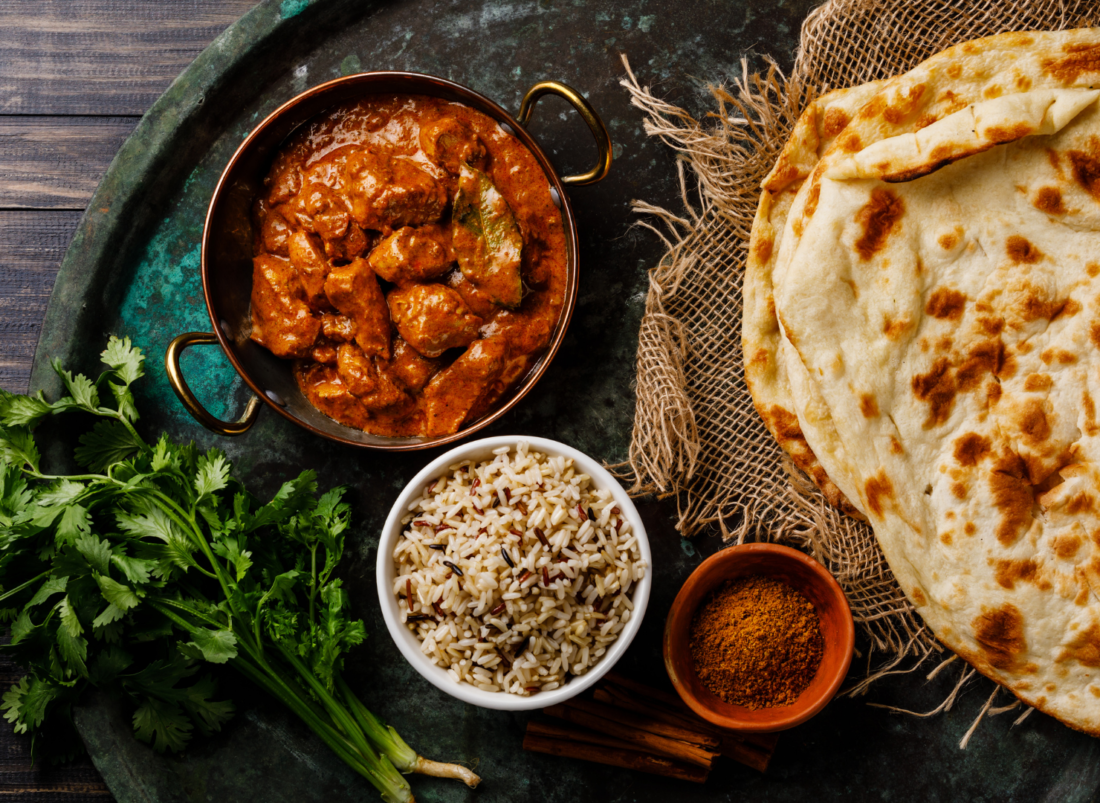 Quick & Easy Basic Curry Recipe
An incredibly quick and easy curry recipe to enjoy with your whole family! This basic curry sauce is ideal to use with leftover meat from your Sunday roast or with mixed vegetables to make the recipe vegetarian. This made a great treat for our kitchen designers in Bury St Edmunds.
Quick & Easy Curry Recipe
Serves 4
Prep Time: 20 mins
Cooking Time : 30 mins
Ingredients
4cm piece ginger (peeled & finely chopped)
¾ garlic cloves (finely chopped)
1 tbsp chilli sauce
1 tbsp curry powder (medium)
3 tbsp vegetable oil
1 bay leaf
½ pint chicken or vegetable stock
1 small tin of chopped tomatoes
½ tsp ground cumin
1 tsp turmeric
1 onion (sliced)
1 tbsp mango chutney
1 tsp sugar
coriander to garnish (chopped)
salt & pepper to season
leftover chicken (or other meat or veg)
rice or chips to serve
Method
Place oil in a saucepan and cook sliced onion until it turns brownish.
Add ginger, chopped garlic and reduce heat slightly.
Add curry powder, ground cumin and turmeric and cook for a few mins.
Add chopped tomatoes, bay leaf, some stock, mango chutney, chilli sauce and sugar. Bring to the boil, cover and simmer for approximately 15 to 20 mins.
Cover and cook for another 8 to 10 mins, taste for seasoning and add more stock if required. Remove the bay leaf.
Blend in a processor.
Garnish with coriander.
Serve with leftover chicken (or other meat or vegetables) and rice or chips.