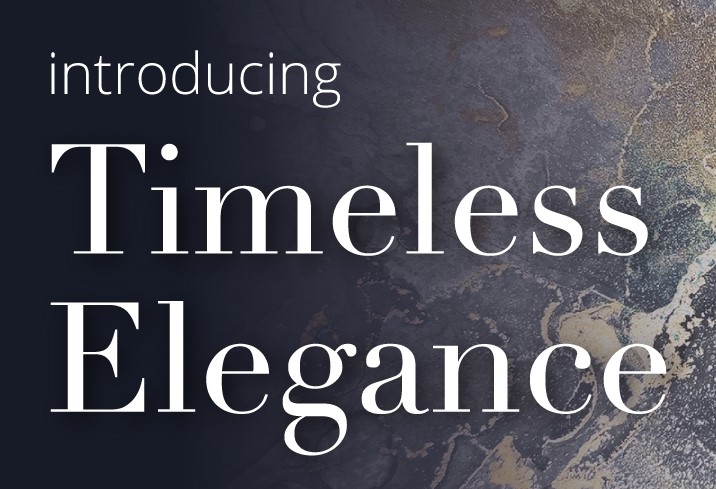 Timeless Elegance – Kitchens that won't go out of fashion
The Timeless Elegance collection represents sophistication and luxury with beautifully crafted kitchen furniture that will last and last. Interspersed with ornate detailing and grand features, this classic collection brings traditional elements to the forefront resulting in a stylish yet comfortable kitchen space that feels like it has always been there.
Add authenticity to your timeless environment with the use of subtle textures and finishes that bring out the elegant nature of your kitchen furniture. Sumptuous materials such as velvet for upholstery, marble for worktops and timber for components such as internal shelving will create a feeling of abiding comfort.
Don't be afraid to inject an ornate flavour into your design by including elements such as chrome handles and modern style lighting, as this will only enhance the look and feel.
1. Clifden Shaker – Heritage Green and Porcelain
Inspired by the simple beauty of the traditional shaker design, Clifden combines a slim frame with a smooth painted finish to create something truly impeccable.
A contrasting palette of muted and rich tones work harmoniously with design elements such as double panel doors, plain dresser frames, an overmantle shelf and beaded panelling to create a truly majestic kitchen space.
2. Ellesmere Shaker – Light Grey and Slate Blue
A timeless classic, Ellesmere offers style in abundance. Its subtle line detailing on the outer front of the door creates the illusion of a true inframe kitchen but with a more affordable price tag.
Painted in Light Grey and Slate Blue, a sophisticated colour palette that creates a bright and spacious timeless appeal.
Adjoining bootroom area in statement Slate Blue featuring a combination of triple panel doors and top box doors for extra height. Beaded panelling creates a traditional, stylish space for hanging coats and is complemented by solid Oak bench seating.
3. Wakefield Inframe Effect – Parisian Blue
Taking inspiration from the original Wakefield range with its distinctive beaded centre panel, the Wakefield Inframe Effect features subtle line detailing around the perimeter of the door to give the illusion of an authentic timber inframe kitchen.
Seamlessly fit a home office zone into your open plan space and complement with furniture and accessories that blends with the rest of the room. Triple panel doors allow for plenty of storage as well as open shelving, drawers and a spacious cupboard for all your home office essentials.
See more Timeless Elegance kitchen inspiration by watching Kitchen Stori's short video below: