Kitchen Stori Jefferson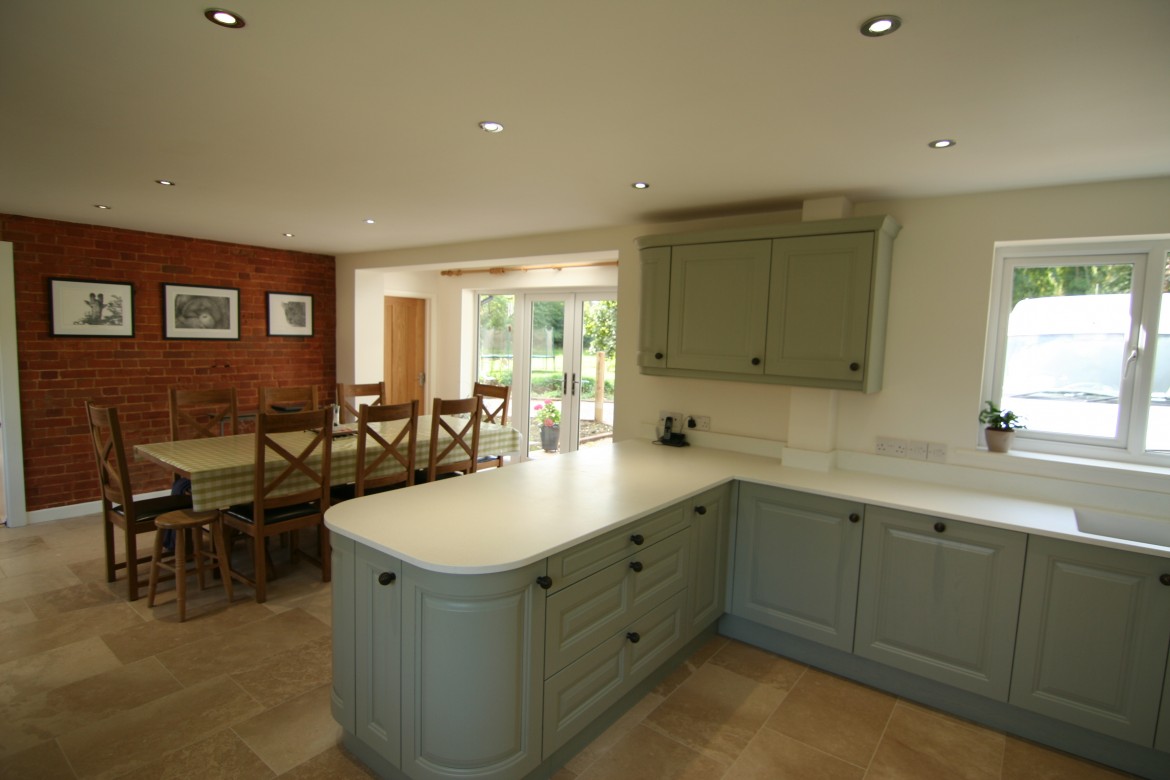 newrooms is an independent kitchen company and a first class one.
Our kitchen has been designed and built for us with our specific needs. We were advised on certain different aspects. Such as the great kidney shaped saucepan draw and the waste and recycling draw. Then our kettle tap with immediate boiling water so no need for a kettle and the different work surfaces available. Jamie's advise and expertise were invaluable and the fitting was amazing.
We didn't pay the earth for ours and also had one put in for my parents in the annex. We cannot thank newrooms enough for the work they did and the after care is second to none. If you're thinking of having a kitchen put in then newrooms is the company you should go to.
Jackie Eales, September 2014
The client, with this recently renovated farmhouse wished to have a kitchen/dining area which complemented the traditional backdrop of the property with a modern twist.
The peninsula allows the dining area to be segregated without compromising the flow of the room from front to back and integrated appliances ensure the work surface retains a sleek flow.
A full height separate larder size fridge and freezer gives optimum space with a symmetrical view of the unit run and  the coved upstands with under-mount sink provides a seamless and stylish worksurface.
Belling 100cm Range Cooker
Full height larder fridge and freezer
Integrated Microwave Oven
ISE Steaming Hot & Chilled Filtered Water Tap