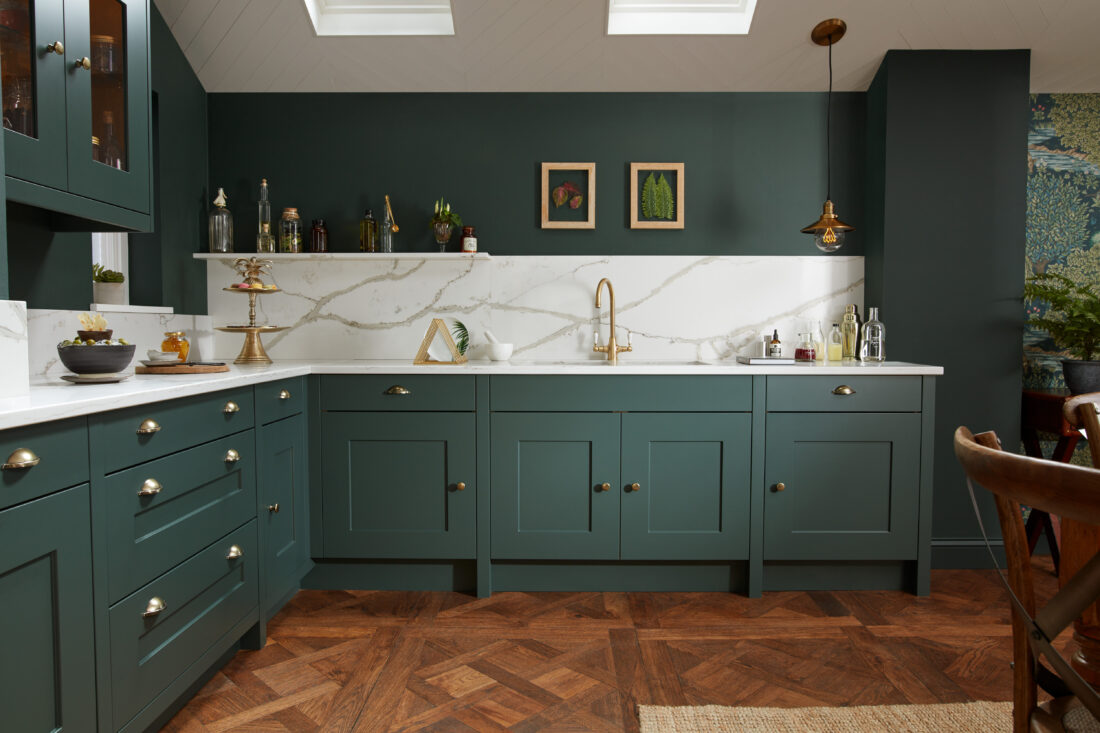 Kitchen Cabinet Types
Today in the modern kitchen you can guarantee that they're will already a cabinet designed for purpose. So we are going to look at the specialist kitchen cabinets built for purpose. We aim to give you ideas, inspiration and solutions when it comes to creating your perfect kitchen design.
Integrated Appliances
Perhaps now the most common cabinet is the integrated kitchen cupboard. First designed to keep kitchens aesthetically pleasing by hiding the fridge, freezer, dishwasher and washing machines. It is also a great tip for making your kitchen look bigger.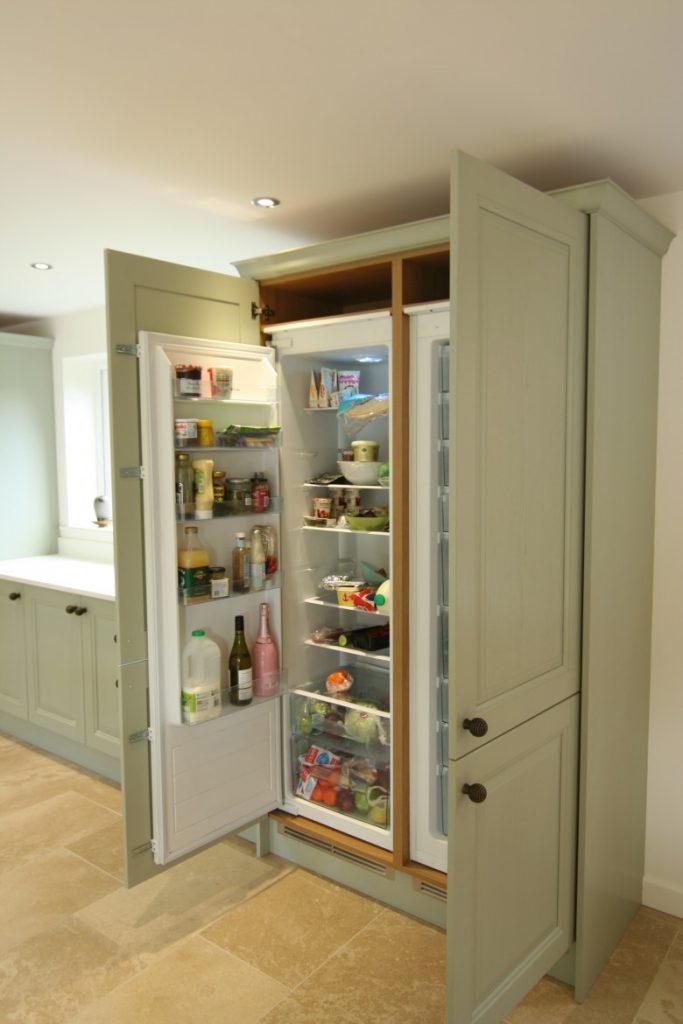 In this handless shaker kitchen we designed a built in the Bosch series 6 fridge and freezer.
It's not only appliances that get integrated today in the kitchen, we have noticed a surge from our customers requesting integrated bins, towel rails and broom cupboards. In this cardamom kitchen absolutely everything is integrated.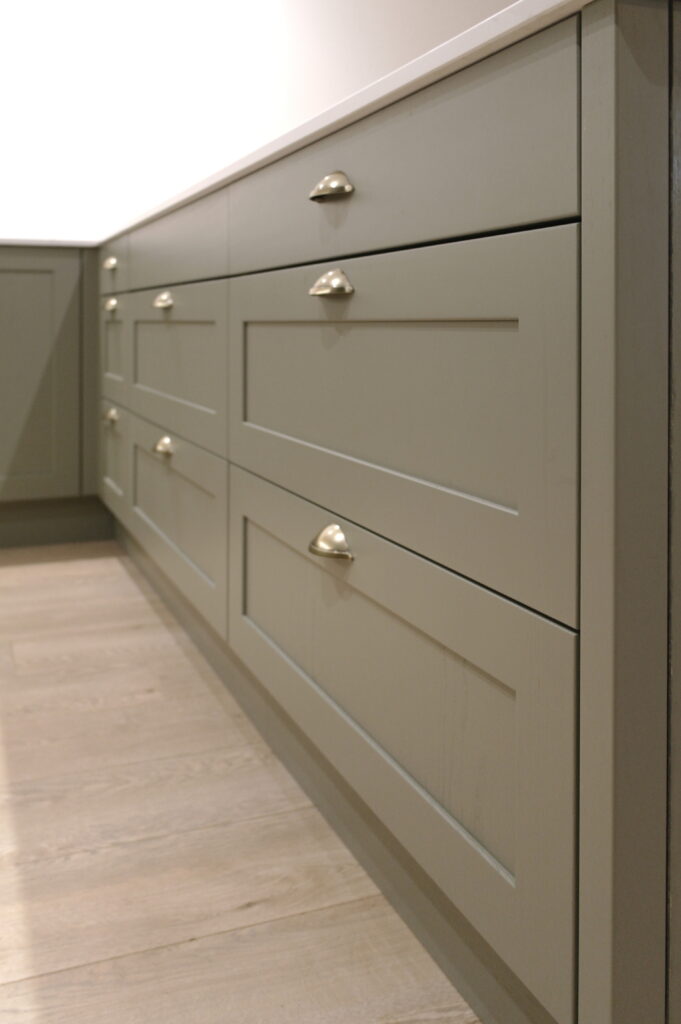 Le Mans Corner Unit
The Le Mans corner pull out system has become very popular with our customers. This is a great way to maximise the space in the corner. The smooth operation of the Le Mans system ensures easy operation to get at whatever you have stored in the corner cupboard.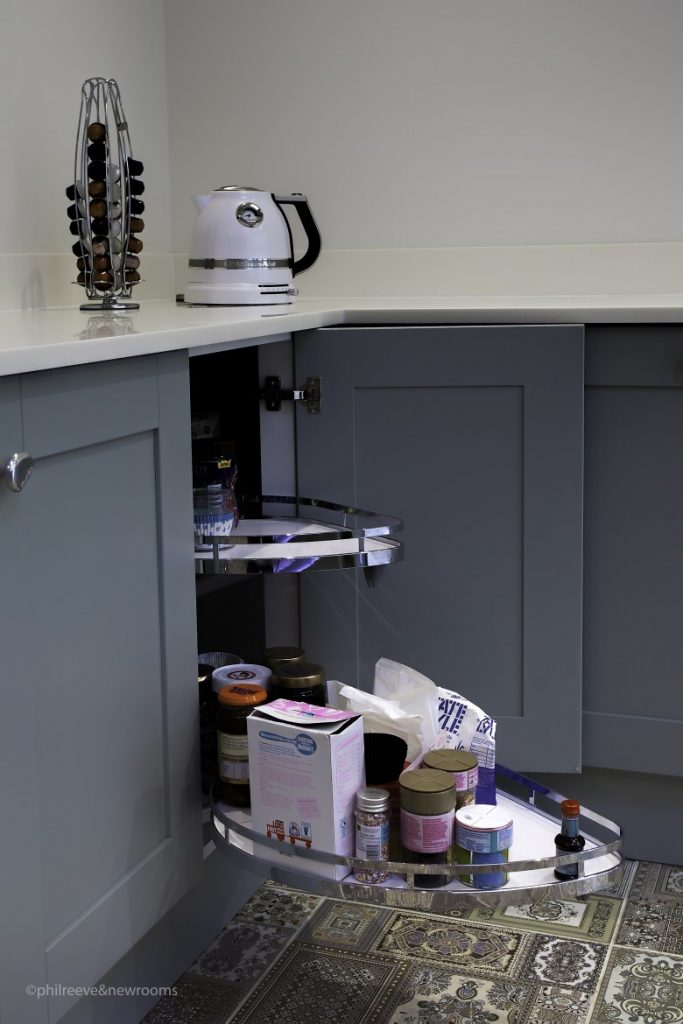 We have seamlessly integrated this system into one of our Jefferson kitchen designs .
Saucepan Drawer
Specifically designed for all your pots and pans, these kitchen cabinets are designed deeper than the regular drawer. With the added depth these types of drawers can also hold all your tableware in an easy access space.
You can see how these pan drawers were used in this kitchen porter design.
The saucepan organiser draw is usually installed under your hob where possible. This gives you minimum effort to select the correct cooking utensil for any given dish/dishes. It is now more common for these drawers to be in double width as the customers find them more practical for storage.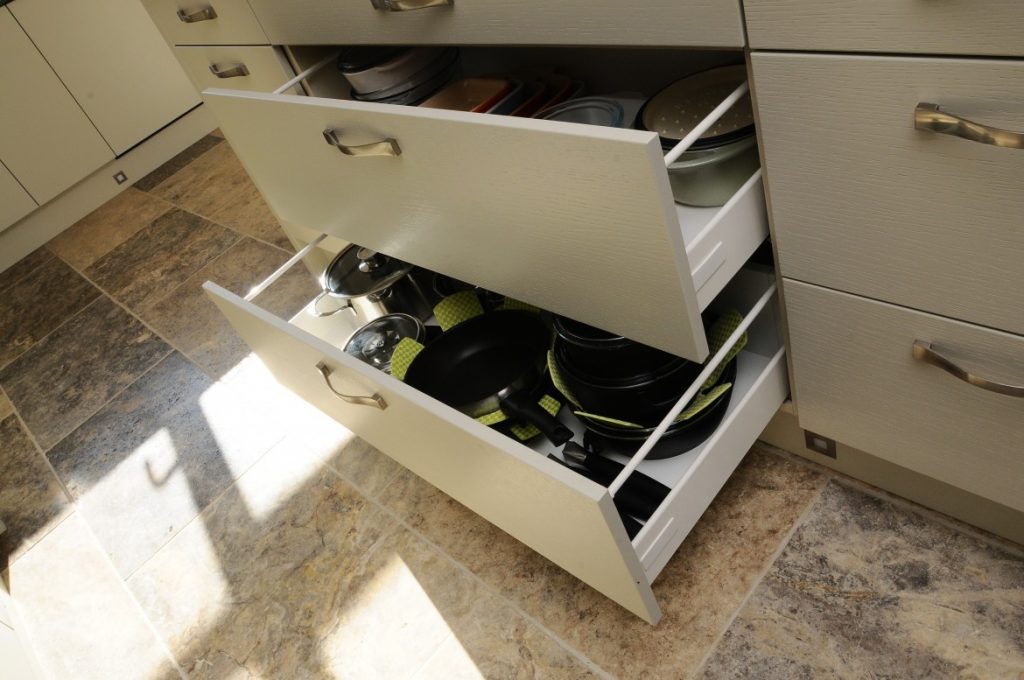 Warming Drawer
Warming drawers are not considered as a necessity, they are more of a luxury item for the kitchen. As time and technology improves the price on warming drawers will some come down to more peoples budget.
What Is A Warming Drawer Used For
Warmer drawers are used to preheat your plates, or cups before serving food and drink. With most plates made from pot they are quite cold to touch in a normal kitchen. When you place cooked food on a cold plate the food immediately starts to cool. For delicate dishes such as a sauce on the plate by the time it has got to the table the sauce will start to thicken.
They can also be used to keep food warm without spoiling if your guests are running late. Some models will actually slow cook food.
If you like to bake bread then this is a perfect solution for you. The warming draw will perfectly get your dough to rise (prove). You bread creations will be so much lighter and taste even better.
You can even defrost food quicker in the warming drawer.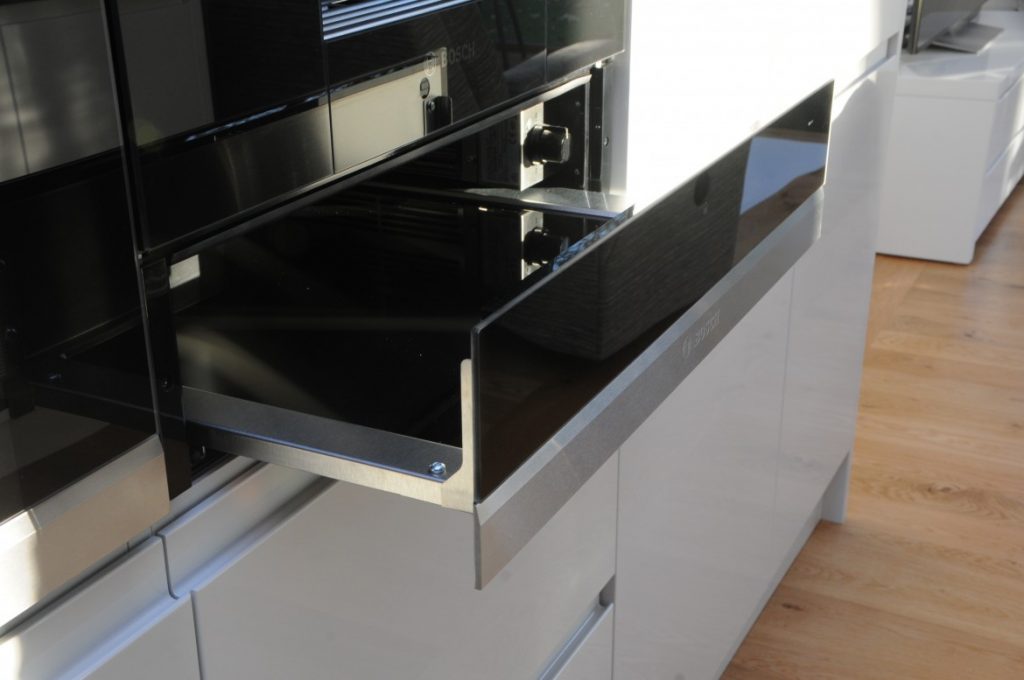 A warming drawer installed under the oven in this Milton Alabaster kitchen.
Larder Units
Is it a Larder or is it a pantry unit ?
The main difference between larder and pantry is that larder is a cool and dry area for storing food while the pantry is a small room or a large cupboard to store food, beverages, crockery and cutlery.
Larder units can be from the basic to custom designed for very organised cook. We have designed some very specific solutions from clients knowing exactly what they are going to store and where. In this light grey shaker kitchen we built in a practical larder solution.
However, most people want a generic designed larder with lots of inbuilt storage solutions.
Built in Coffee Centre
if you take your coffee seriously then you need one of these in your life. Rather than just getting a basic coffee machine clustering up your worktop get yourself a built in coffee machine.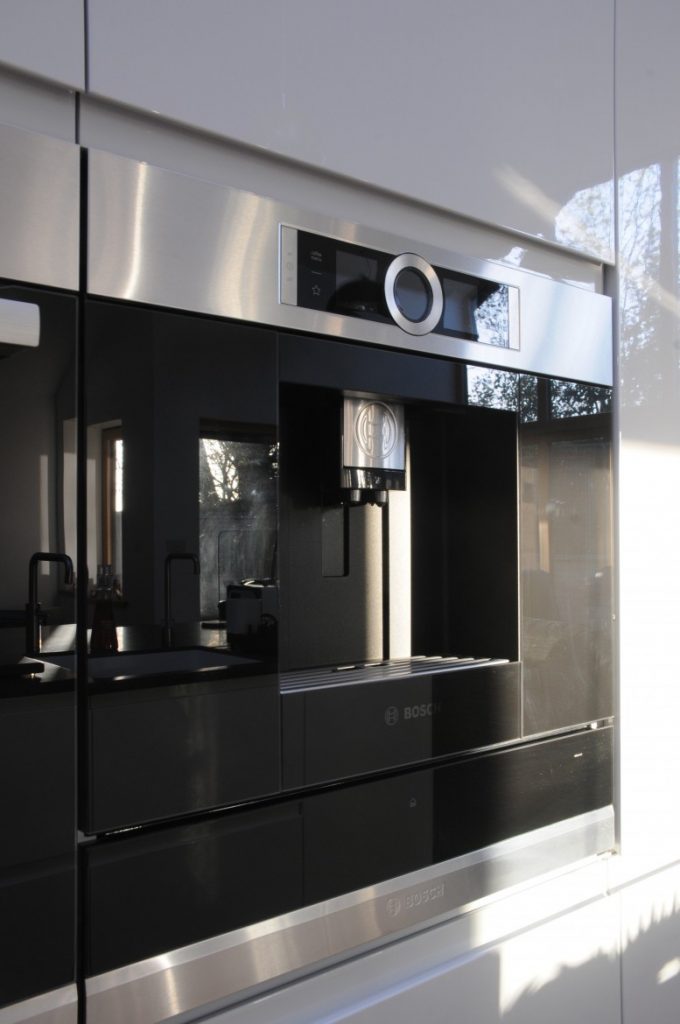 You can have your coffee station built into your units or you can go integrated like they have in this airforce blue kitchen.