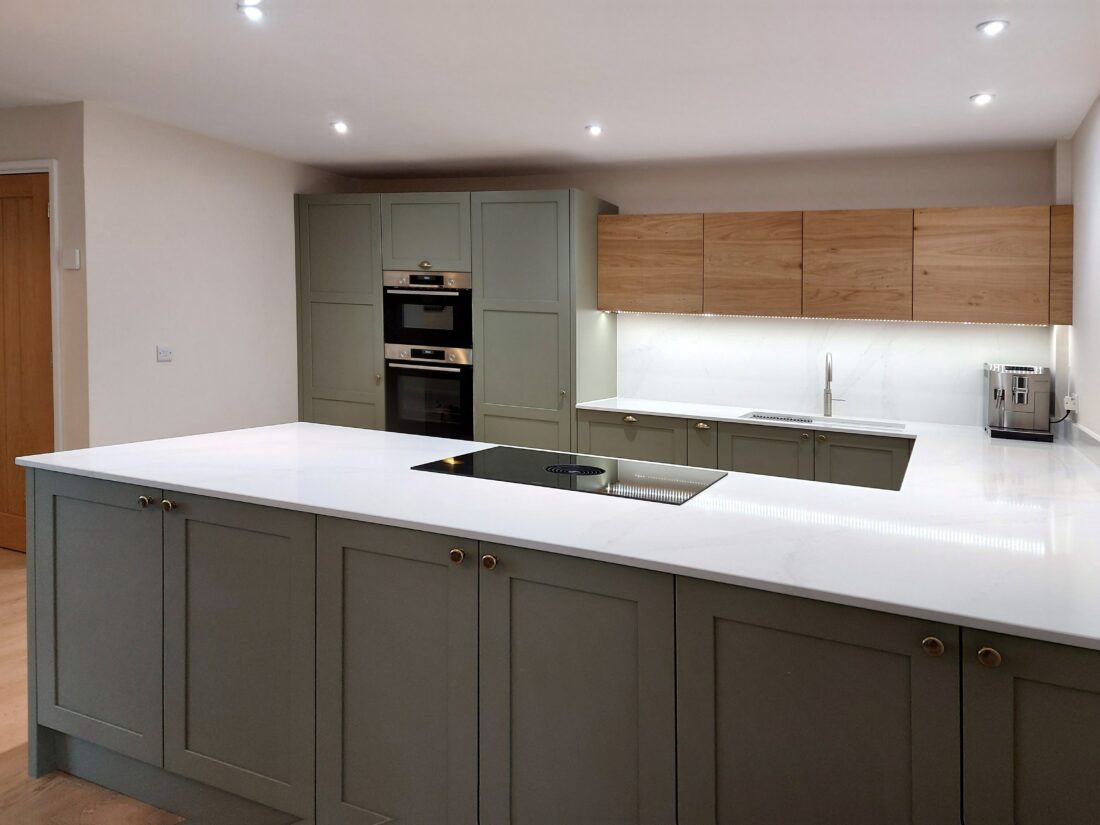 The Best Worktop For Your Kitchen
A worktop is the crowning glory to your finished kitchen, but what is the best worktop for you. It depends on what you will mainly be using your kitchen for, is it just the heart of the home where people gather. Are you a keen cake maker or a baker, maybe you're a fanatical cook. The choices you make about the type of worktop could impact your cooking results.
Different materials have different reactions to heat, staining and hygiene when preparing your meals and its these factors that are going to affect your decision more than the look and style of your interior design. Discover how choosing the right worktop can make your kitchen look bigger.
Best Worktop For Baking, Pies, Pastries and Cakes
Granite
Granite worktops are much lower maintenance than your average wooden worktop. It is heat resistant to around 200c which makes it an excellent choice for the worktop next to the cooker. You will not need additional cooling rack cluttering up your kitchen. You will be able to take your pan of the hob and place it straight on to the worktop.
If you are a baker then the cold surface is perfect for pasty baking and rolling out dough. A granite worktop is water resistant, impervious to most stains (although care should still be taken when spilling red wine or citrus) and whilst it does need to be sealed, this process only needs to be carried out once every ten years
If you do a lot of knife prep work your will need a chopping board because the granite surface will dull the blade.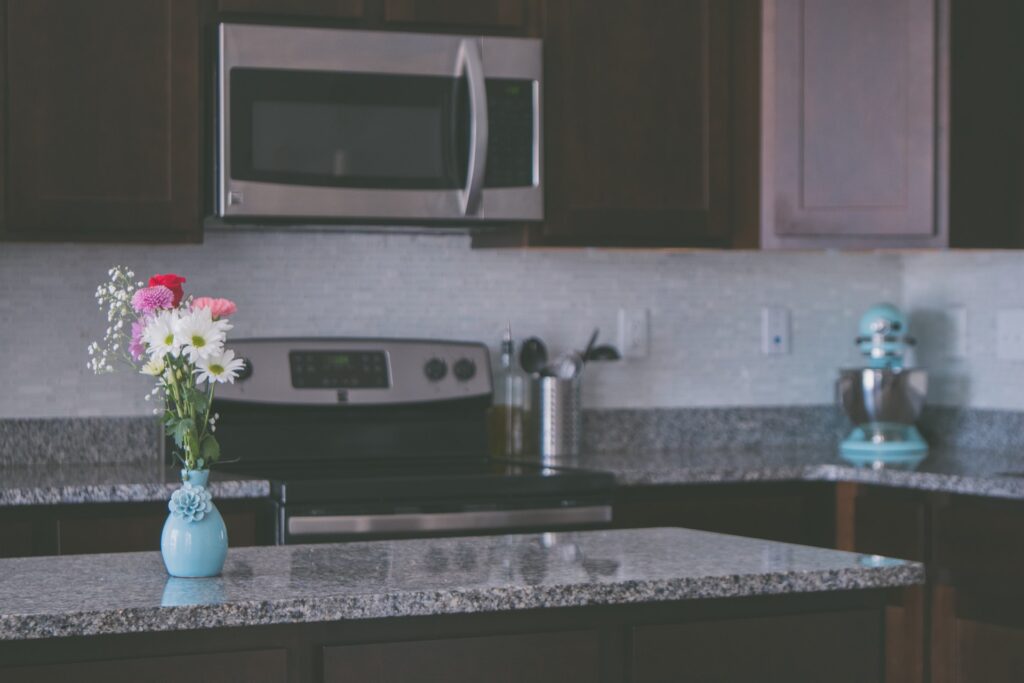 Marble
Marble has become a real favourite when choosing worktops for baking. It's perfect for making perfect pastry and dough as it's cool surface stops the dough from getting too soft and it doesn't absorb heat.
Marble can have stunning naturally occurring colour combinations and is heat resistant up to 160c. It is highly resistant to scratching and chipping meaning you can prepare directly onto the surface if you so desire. However, again we would recommend using chopping boards so your knife does not dull.
Whilst it is beautiful it does require a higher level of care than granite and it is susceptible to staining so this worktop is probably better suited to a kitchen that is loved and looked after.
Quartz
Quartz is an excellent reliable choice in terms of interior design due to its consistent relationship with colour. Where marble and granite have veins and changes in pattern, with quartz you are more likely to be able to maintain the same shade and tone through every worktop in your kitchen.
A key feature of quartz is it's high level of resistance. It is stain resistant, scratch resistant and acid resistant- which means it's most likely to put up with citrus fruits being chopped upon it and it can put up with red wine spills a lot better than the delicately beautiful marble can.
Another excellent aspect of quartz is that they have a harder, less porous surface giving them the reputation of being more 'food safe' in the kitchen design community. They also have the added bonus of not needing sealing unlike the granite surfaces which do.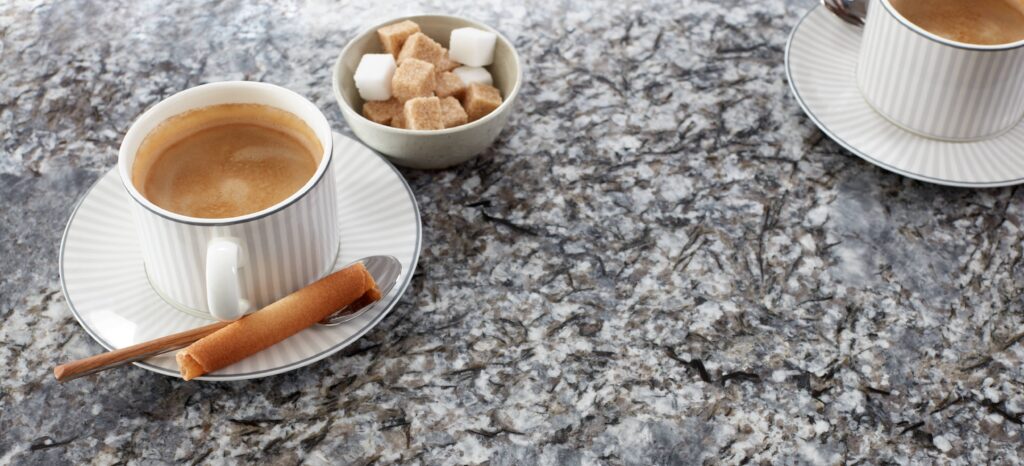 Best Worktop For Baking Bread
Wood Worktops
Unlike pie or pastry making bread dough does not like a cold surface because this will slow down the yeast. Yeast likes warm or neutral temperatures for activation so if you intend to make a lot of bread a wooden worktop is for you.
There are many different types of wood that you can choose from
Oak worktops
Oak is arguably one of the most well-known hardwoods and is commonly used in the production of wooden worktops.  Oak as a raw material is a really hardwearing option as well as a good-looking one.  With it's natural and appealing grain, oak is also exceptionally strong, making it the ideal choice for kitchen worktops.  Add to this, the fact that oak comes in a broad range of natural colours from very light to relatively dark, and you start to see that it's an option that is highly diverse.  An oak wooden worktop solution will work equally well with matching oak cabinets or will create an interesting and appealing look when combined with glossy black cabinets or stainless steel.
Walnut worktops
Walnut again is a highly appealing wood for worktops and typically hails either from America or Europe.  English walnut, as well as black and white walnut are all very popular as well as recognizable and feature a straight, regular grain.  Once more a strong and durable option, walnut worktops will stand up to even the busiest kitchen setting.  One thing that walnut offers more than the others is the option to create a highly polished look, which can work well in modern kitchens in particular.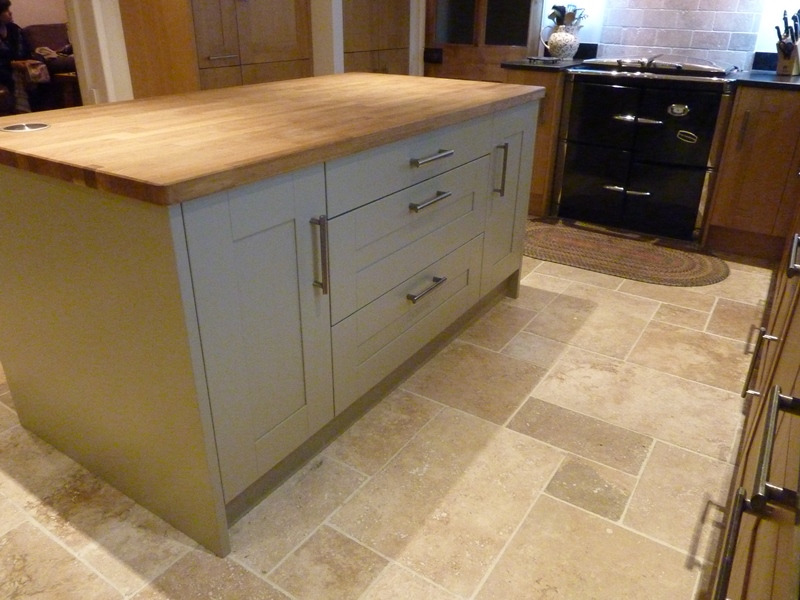 Our Worktop Suppliers
Dekton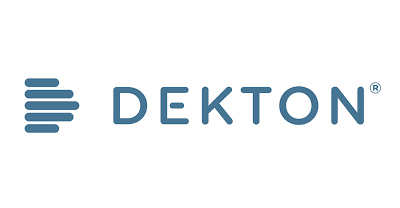 Dekton is an ultracompact surface that consists of a sophisticated blend of the raw materials used to produce the very latest in glass and porcelain as well as the highest quality quartz worksurfaces.
Lapiteck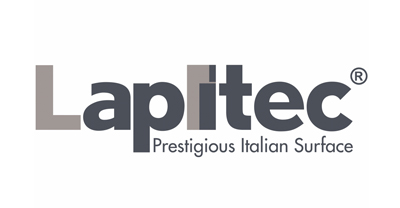 Lapitec® is an innovative "full body" sintered stone slab. Available in large format slabs, it unites aesthetic design appeal and the superior mechanical and physical properties of porcelain with the elegance, workability, colours and typical finishes of natural stone.
Silestone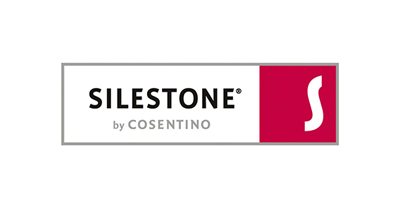 newrooms are a Cosentino Elite Showroom. Cosentino is the leading supplier of worktops and sinks manufactured from the natural materials of composite stone.
Silestone is their flagship product with stunning natural quartz worktops and sinks with polished, suede and volcano finishes and the only quartz worktops with Bacteriostatic Protection.