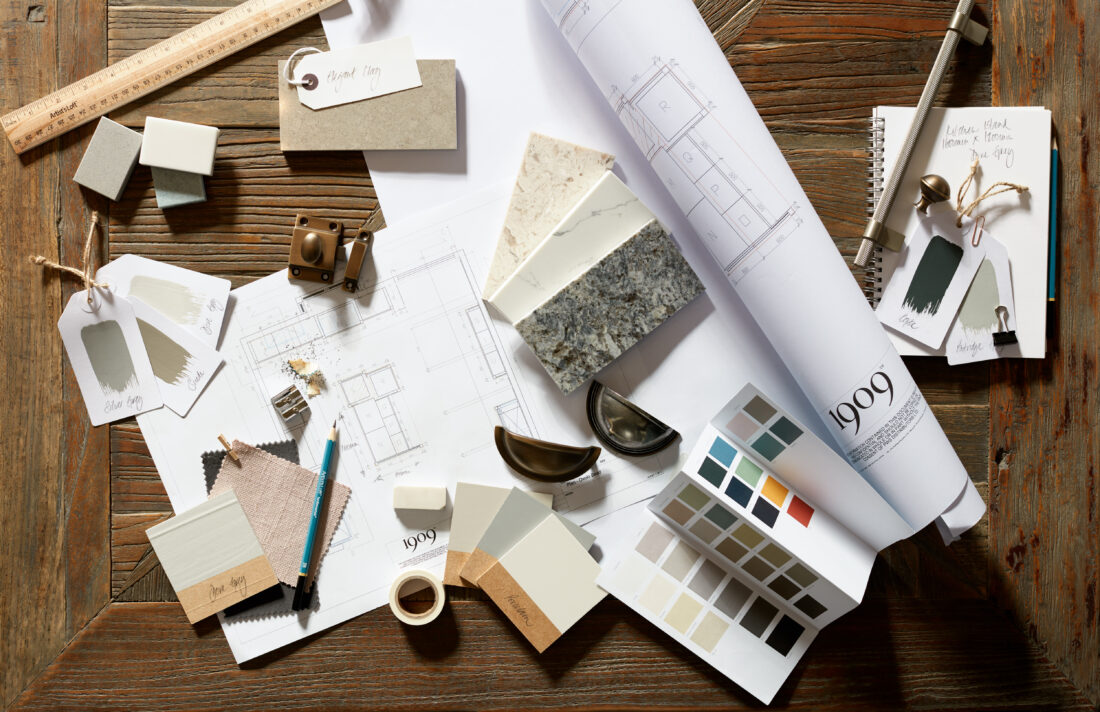 Colour Trends 2022 (updated)
updated for 2022 on 23/12/2021
As another year starts Dulux have picked their colour of the year for 2022, and that colour is called Bright Skies.
The shade for 2022 is Bright Skies™. It's an airy and fresh tone that opens up and breathes new life into any space. Discover how you can use this transformative shade, plus its four complementary colour palettes, to reinvent your home. (source)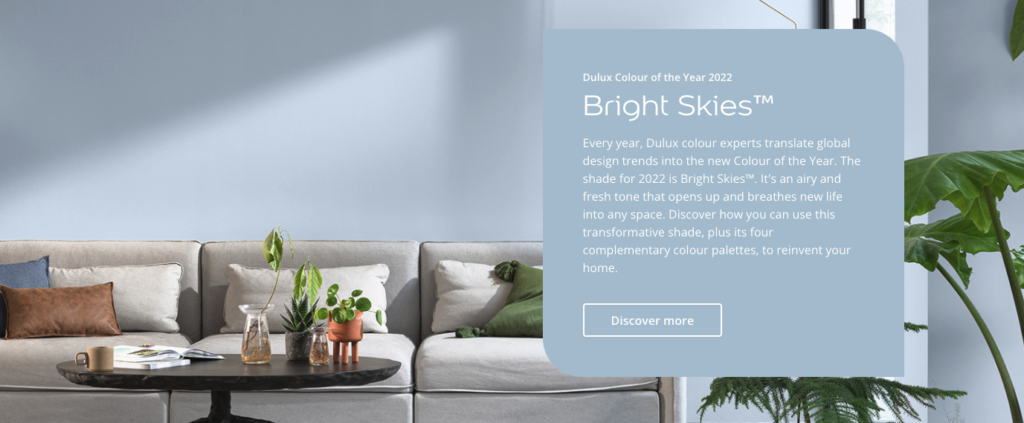 Complimentary Palettes For 2022
To go with their colour of the year "Bright Skies" Dulux have also produced complimentary palettes to go with it.
1 The Green House Colours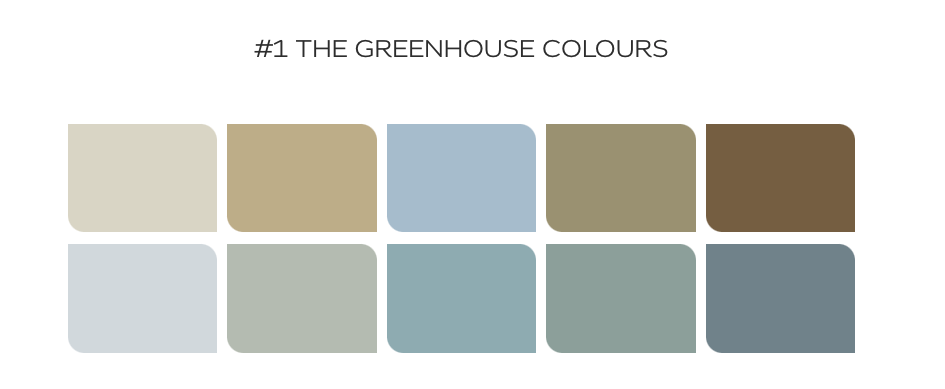 2 The Studio Colours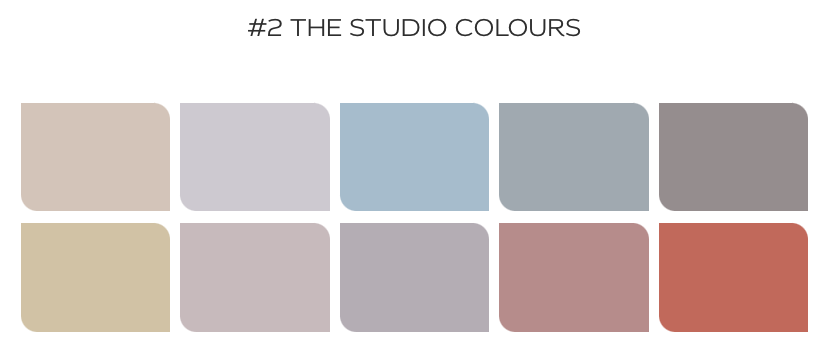 3 The Salon Colours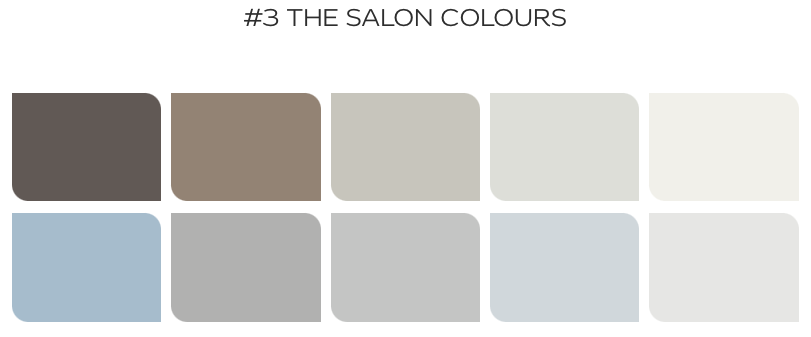 4 The Workshop Colours

We think the the Dulux colour of the year "Blue Skies" will almost certainly effect the choices people make to redecorate their homes. With a great set of complimentary pallets to go with the colour of the year 2022 the work is almost complete for homeowners. It can be that simple just pick a palette and then work with that. What will kitchen design in 2022 look like?
At newrooms we feel that the workshop colours would be great to use in a home office design. It is difficult to predict when, if ever that working from home could actually become more of a permeant feature.
Bring colours and life to the home work space.
Kitchen Colours 2022 – The Greenhouse Colours
Newrooms believes that the greenhouse colours would make a great palette for any kitchen. The Greenhouse Colours consist of
Fossil Hunting
Cardamom Pod
Bright Skies
Calming Meadow
Rich Earth
Moon Cloud
Tranquil Dawn
River Valley
Fresh Foliage
Denim Drift
Dulux Colour of the Year 2021 – Brave Ground
Dulux has recently announced that their colour of the year for 2021 is Brave Ground. With this, we expect to see a rise in popularity of warm neutrals. The cabinetry in the kitchen below is painted in Cashmere, which bears a very close resemblance with Dulux's colour of the year. One of our most popular colours, this buff-grey has undertones of ochre and chestnut, adding a beautiful warmth to a kitchen design.
Whilst navy blue kitchens have been very popular for a while, we wouldn't be able to write about colour trends without mentioning this fantastically versatile colour, which some designers choose to label as the 'new black'.
Navy is a refreshing change from harsh black cabinetry as it has a softer and more approachable feel. The beauty of this shade on your cabinets, means that by combining with a fresh, white colour scheme you can create an airy and spacious kitchen, or by adding darker accents such as brass, timber or exposed brick you can create a dramatic yet modern urban style.
Alongside navy, pastel blues are also becoming increasingly popular. The soft, cool tones incorporate just the right amount of subtle colour into your kitchen design. The pale blue gives an elegant and vintage touch to the kitchen, combining perfectly with marble, wood and warm colours, such as Dulux's colour of the year 'Brave Ground'.
If you aren't sure on navy or pastel blue shades, other colours including ultramarine, denim, and azure blue are also fantastic alternatives.
The use of green in a kitchen is a great alternative to using shades of blue and adds a beautiful sense of warmth and cosiness within a room. Green has the ability to bring the outside world in by reflecting the nature just outside of your kitchen windows.
A colour that will never go out of fashion, this forgotten classic looks gorgeous on both the cabinets themselves or as a feature wall if you are updating the colours in your existing kitchen. Several of today's most trendy kitchens have incorporated green with walnut wood elements and copper or brass-toned metallics to create a unique and luxurious kitchen space. More on green kitchens.
Green, is a colour that never goes out of fashion, but in 2020 it has become predominant in its sage and other lighter variants. Sage provides a soft and subtle alternative to incorporating a darker forest green shade and works beautifully with lighter timbers such as Ash and Oak. It also works perfectly on painted walls, carpets or other furnishings as part of a wider interior colour scheme. You can use our kitchen design Norwich services to plan your perfect kitchen.
As a unique alternative to green and blue, teal kitchen cabinets are gaining popularity with homeowners and interior designers, fitting a wide variety of decorative styles and trends. Using teal in your kitchen also leaves you with a generous amount of complementary colour pairings, as it matches well with both bright and neutral colour schemes. Teal is also a good candidate for your kitchens island counter, creating a sophisticated pop of colour while the rest of the kitchen can stay neutral.
You can pair your teal cabinetry or wall colour with luxurious brass or copper accents. The green patina that appears as the copper ages over time, pairs perfectly with this emerald shade.
The key to achieving the Monochrome trend is to keep things simple. Focus on the contrast between black and white, or varied shades of greys to create this look in your kitchen. Keep your kitchen looking sleek and tidy with your Monochrome scheme, by incorporating linear design features such as handleless doors and stylish metallic trims.
Add a focal interest point to your monochrome design with an accent colour in one of the latest on-trend shades. Try a warm, earthy tone such as ochre, like in the kitchen below, or one of the shades of blue and green mentioned above.
Combine dark appliances or cabinets with pale features to achieve a classic black-and-white effect. Light finishes and surfaces can also reflect sunlight to add a sense of space to a room.
For those feeling a bit more daring and want to experiment with more unusual colours, we are definitely seeing a trend towards rich, earthy shades within a kitchen. Terracotta-orange, chocolate-brown and ochre-yellow all add a gorgeous warmth to a room and can add a sense of cosiness to your kitchen. Pair ochres and mustard-yellows with brass hardware, and terracottas and browns with copper hardware to create an elegant and luxurious design.
If you don't want to go all out with one of these colours, you can incorporate small accents into a neutral or monochrome wider scheme, adding a bright pop of colour to your kitchen. An upcoming feature for 2021 is the perfect pantry.
We hope this blog has given you some fantastic and colourful inspiration for your own kitchen! If you would like to discuss your plans or feel you would like a bit of extra advice from our expert team of designers, please give us a call on 01366 727 417 or pop into our showroom! kitchens Cambridge