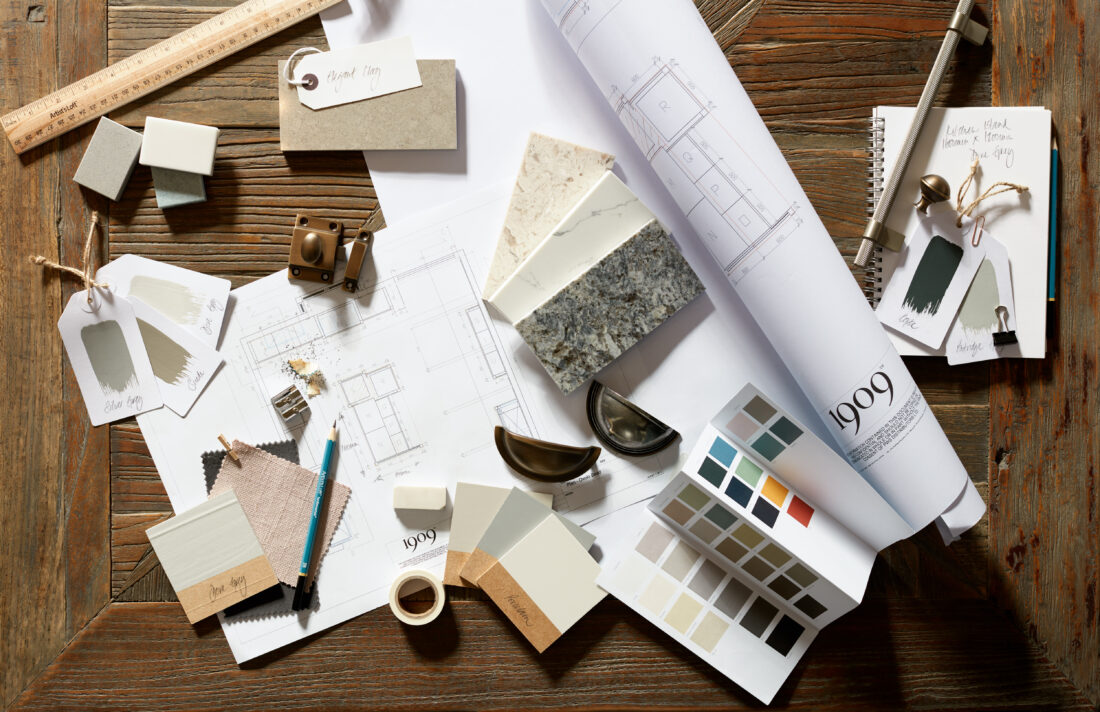 What is Kitchen Design
Effective kitchen design is the process of combining layout, surfaces, appliances. Then the design details to create a cooking space that's easy to use, fun to cook and socialise in. It sounds so easy but often people get it so wrong and thats why we offer  our kitchen design services in Norwich.
The world of effective kitchen design is a myriad of design ideas, guides and tips. Also a seemingly endless stream of expert advice from your friends, neighbours and parents. Where do you begin on this journey, of course we would suggest that you start with our free kitchen design service. To help this culinary room redesign we've compiled a starting point help guide you. To help you decide your needs to installing your work surfaces, appliances and cabinet styles. Our guide below will help you on your way to designing a dream kitchen that's every bit as beautiful as it is practical. Perhaps you may want a breakfast bar in your new kitchen design.
Full Kitchen Refit or Modest Update?
Before you start planning your brand new kitchen  you first need to decide what your needs are. Do you want to simply give your kitchen a facelift, or start completely fresh? Budget, of course, will be a big determining factor. However you should decide what works in your kitchen  and would like to keep. If your kitchen layout works for example, why change it? It's best to focus on areas in need of attention – replacing those rickety cabinets or updating the worktop can completely transform your space. Do the appliances actually need replacing or could perhaps the fridge just be hidden within a cabinet
The Full Kitchen Design Refit
If you decided that it's an entirely new kitchen you want there are many things to consider. To help you determine your needs just ask yourself these questions for what is kitchen design.
How can you keep the distance between your main work stations as short as possible? Most efficient kitchen layouts harness the power of the triangle.
Where do you need the most worktop space? Next to the stove and oven, or closer to your serving area?
What are your storage needs? Take a look at how much you need now and plan accordingly. Small kitchens require more thought and clever ideas.
Are you a dinner party person? Do you have kids? Consider whether you need space for a table or bar for someone to sit and talk to you while cooking.
Where do you want to store the appliances and utensils that you use most?
Are you a gadget person? Do you want your tools stored away or out for quick use?
What appliances are non-negotiables? Do you require a double-door fridge or gas stove? These decisions will affect your layout.
Will you also be changing the floor and whats the best kitchen flooring 2021
Do you need to incorporate a home office ? Some office design inspiration.
Giving some thought about how you use your current kitchen it will help you plan your new one. It's the safest way to ensure that your daily needs aren't overlooked.
Design Style & Layout
Breakfast bar or kitchen island
False ceiling
Natural light
General lighting
Good task lighting
Eating area or ability to sit at the benchtop
Optimise kitchen view/outlook
Luxury countertops
Accent pieces
Rustic elements
Storage and Cabinets
Appliance cupboard
Space for special appliances
Waste disposal unit
Built-in rubbish bin or recycling bins
New cupboards or new doors and handles
Touch technology cabinetry
Butler's pantry
Lots of easy-access drawers or pull-outs
Display shelves
Cabinet for bottles, herbs and spices
Cabinets for kitchen utensils, accessories, cutlery and dinnerware
Cabinet for baking utensils
Cabinet for cleaning products
Rotating corner cupboard shelving
Now you'll want to consider the constraints of your space. Where are the doors? Where are the windows? What about the electrical outlets? Where is the plumbing and will your kitchen plan be based around where all these are currently. If you decide that you want to consider changing everything then you will need other tradesmen.
Tradesmen Needed For Full Kitchen Refits
Plumber (gas & water)
Electricians
Bricklayer
Kitchen designer
Project Manager
If you choose newrooms design for you kitchen project then our team can manage everything for you and its will all be included with the quote. Of course once you start to change the pluming and electrical sockets locations  the budget of the remodel will increase considerably. This is something that needs to be taken into account.
Brands We Work With In Our Designs

The Modest Kitchen Update
When money's tight, or you simply don't need a full-scale kitchen remodel, there are thousands of design ideas can make an impact in your kitchen. All without costing you an arm and a leg without compromising your finical situation. To get you started, consider these options when planning your kitchen update:
Paint – a fresh coat of paint is by far the simplest, most impactful refresh you can make in your kitchen. It's easy to DIY and an excellent way to add personality and colour to your kitchen. Do you need some kitchen stori touch up paint
Update your worktops and cabinet doors – many building suppliers and home department stores offer new kitchen cabinet doors and work surfaces – at a fraction of the price of a new one. Get started by discovering the modern surfaces and materials designers use today.
Lighting – good lighting can go a long way to transforming your kitchen. Spotlights or under-counter lighting adds a futuristic touch, while classic choices like pendant lights bring a more homely feeling to your space. Consider the mood you're going for.
Flooring – old vinyl floors have no place in anyone's kitchen. If your floor weathered and mucky, replacing it could lift the room dramatically. Natural materials lie stone and hardwood are more expensive, but could make a huge difference.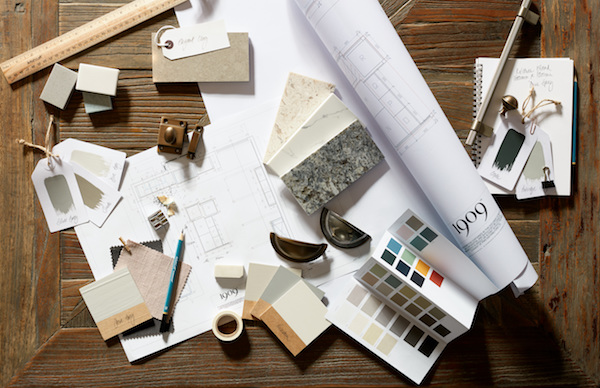 What Is Kitchen Design On A Budget
No its not always possible to have the budget you want for you new kitchen design so you need to be super focused on what you change. Surprisingly just changing the kitchen floor can have a dramatic effect on the whole look and feel of the kitchen. Likewise changing the worktops to a contrasting colour can have a great effect as well, like the flooring the worktops cover a large surface area. Changing cabinet doors can be a cheap and effective way to change how the room feels. however it depends how old you cabinets are. Also it depends on the previous fitting as the new doors fittings may not be compatible to fit and usually the wrk required to make them fit becomes more expensive than a new carcass.
The one thing you have to have on designing a kitchen on a budget is comprises. Do your research and costings first of all, keep a detailed spread sheet so you can see instant totals if you make any changes. It will also keep you from exploring the same options over and over again. You will also find it useful to list the suppliers who have the most budget friendly items for your redesign.

Budget Design Ideas 
Cabinet doors, change the cabinet doors, however if they cannot be changed then change the handles
Tiles, if they are looking tired and old consider re-grouting them. If this isn't an option consider going back to the brickwork and sealing that for a rustic industrial look.
Keep the original layout
The existing appliances to remain the same
Used your limited budget to change large areas, floor o worktops
Change the lighting, this can have a big effect on the mood of a kitchen
Consider open shelving as they are much more cost effective
DIY, do as much of the work yourself, however when you need a professional get one in. It will be more cost effective than you trying to learn a new skill.
Painting kitchen cabinets, before you consider this you need to realise it isn't as simple as it looks. If you do, make sure you test the inside of the door first. I usually turns out to be quite a labour intense project getting the finish you desire. If you don't paint on a regular basis it becomes nearly impossible to get the look.
Vinyl wrapping kitchen doors, again this is not as simple as it looks, often it can leave bubbles in the vinyl. I would definitely not recommend this f you have contours in your kitchen cabinet doors.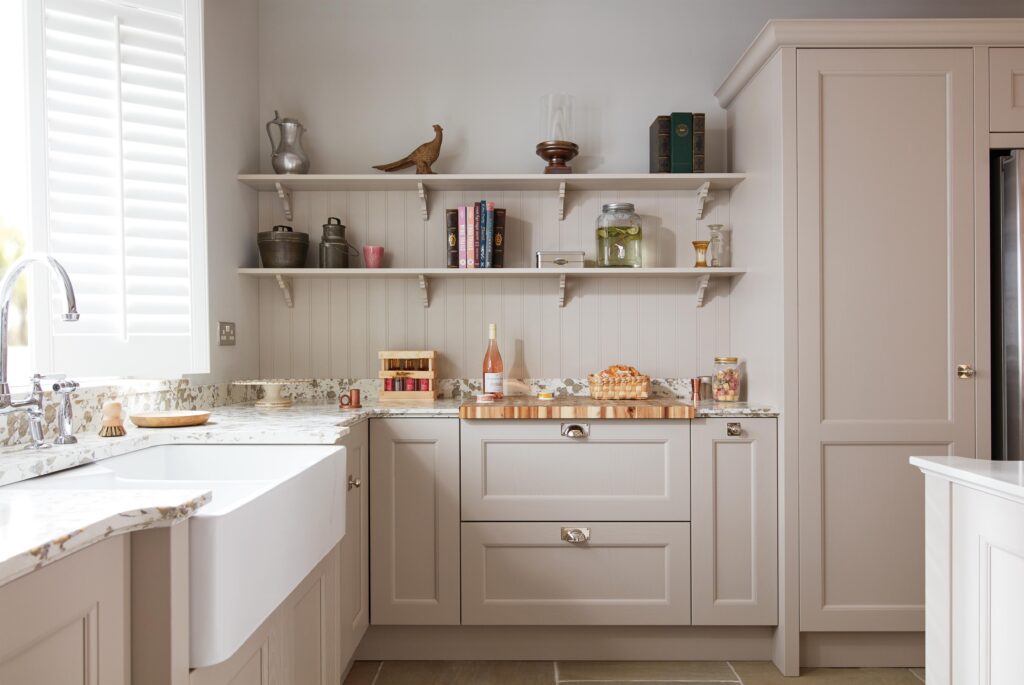 There are hundreds of kitchen ideas that fit each and every style, budget and layout. Get started by determining your needs and deciding whether to do it yourself or opt for professional fitment. Also familiarise yourself with the various kitchen styles to nail down the look you want. From modern kitchens to more traditional styles – there's sure to be a look that grabs you.